Sports Skill Web Seminars & Videos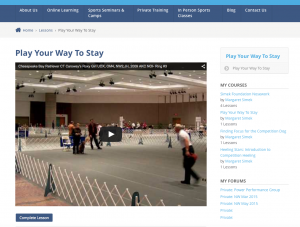 Online Learning = Lots of Happy Trainers
If you're a training junkie like me, you want to be at it all the time. Always learning, always improving, always enjoying new challenges with your own dogs and pushing your skills farther for your own clients.
I offer two levels of courses to keep you happily occupied whenever you can grab some training time:
View cart
"Get Novice/Open Ready" has been added to your cart.