By default your private forum name is your first name. To change it (say, to add your dog's name) you can edit it in your forum profile settings. You can access your forum profile from the link under your name on the right side of the forums section: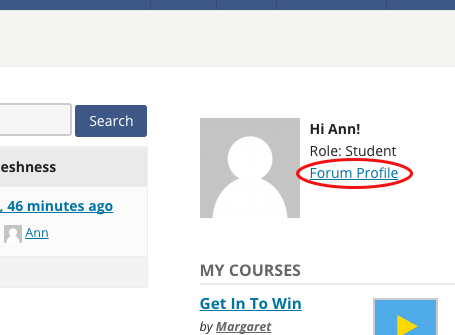 Click edit from the left side links. Then set the private forum name towards the bottom of the form. Click 'Update Profile' to update the settings.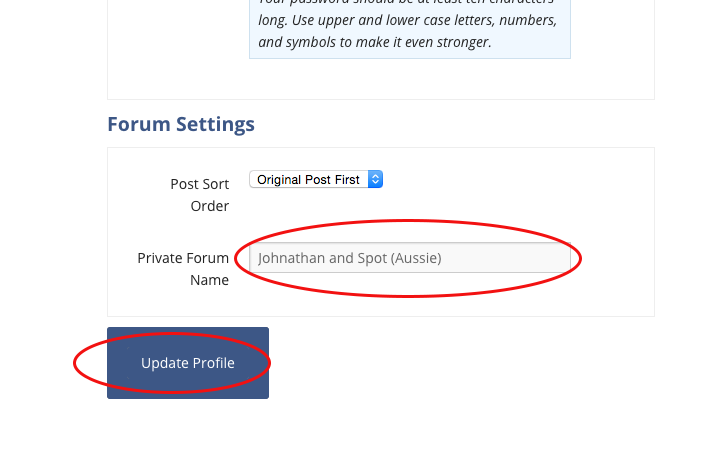 This will update the name of your private forums in all of your active courses.