Sports Seminars & Camps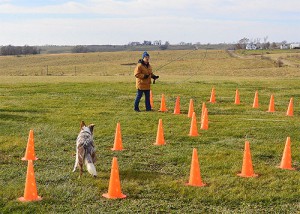 Superior Performance = One Happy Trainer
It's my deepest training pleasure to share my years of sports and competition experience with fellow trainers, to introduce you to new avenues of training or elevate the success you're already achieving. I've helped many hundreds of trainers reach high levels of competition success and personal satisfaction in dog sports—I'd love to work with you, too.
Dog Sports Seminars at a Glance
I offer private sports training for fellow dog trainers, too.
Online Courses
Classes Dog Trainers Can Take Anywhere, Anytime
From six-week skill building and problem solving courses in Nosework, Ring Obedience, and general Power Performance to short on-demand video lessons, this is the most convenient way to advance your professional training prowess—and have fun doing it!
View Online Courses
In Person Seminars
Competition Obedience Seminars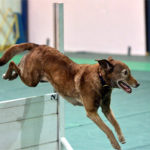 Wondering if the ring could be your thing? Learn the basics of good competition obedience work, including how to get behaviors, and setting and maintaining criteria.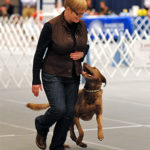 Getting ready for Novice? Come work out the kinks and prepare for a great run in the ring. We'll review all Novice exercises, and then practice show runs so you know exactly what needs fine-tuning for your big day. For dog-handler teams that are ready, we'll look at use of matches and proofing.
Nosework Seminars Interested in finding out what all the buzz is about? Want to add a new class for your own students, or just have some training fun with your own dog? Whatever your level, join me and fellow Nosework enthusiasts to fix common problems such as false alerts on food, fringing, lack of search desire, and not staying at the source. Ready for some high-level Nosework challenge? If it's time to push your Nosework to the next level, come ready to learn. We'll address working through food and environmental distractions, building strong stay-at-source behavior, and making sure your dog knows and is obedient to odor.
Training Excellence Seminars Struggling to maintain connection and attention while you work? Perplexed by a training exercise that seems perfect during practice and falls apart when it's time to compete? Whatever your sport or area of training, this class will show you how to problem solve glitches and polish behaviors to a shine. In this seminar we continue to explore the principles of learning and continue our quest for excellence in training.